Coronavirus is not over amid this new Huntavirus start taking life, 1 died in china due to Hantavirus.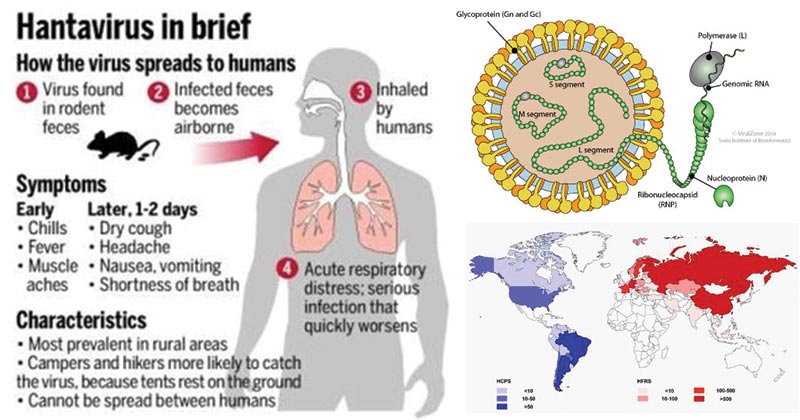 The world is trying to find a cure for the dreaded coronavirus pandemic. A new virus making news, a report published by Global Times said that a man from China's Yunnan province died from Hantavirus. He is died during he was in a bus towards Shandong province.
This virus came at a time when the world is facing coronavirus, till now coronavirus globally cross 4,00,000 mark. And as of now, there is no vaccine for coronavirus and it may take 12 to 14 months for that.
Coronavirus also belongs to a family in which hundreds of viruses are there but nobel coronavirus COVID 19 is the more serious outcome in people than other coronaviruses.
According to The United State's Centers for Disease Control and Prevention (CDC), Hantavirus is a family of viruses that spread mainly by rodents and can cause various diseases as per the type of hantavirus.
Symptoms of Hantavirus:
Hantaviruses in the Americas are known as 'New World' hantaviruses and may cause hantavirus pulmonary syndrome [HPS].
Fever
Severe muscle aches
Fatigue
After a few days, they will have a hard time breathing. Sometimes people will have headaches, dizziness, chills, nausea, vomiting, diarrhoea, and stomach pain.
Who can get infected with this?
A person who is near rat or mice that contain HPS can get infected.
In India, we're safe till now with this virus, but we shouldn't ignore this. We have to maintain proper hygiene. Coronavirus in India also crossed 500 marks.
Now Govt of India imposed 21 days shut down all over the country due to coronavirus.