Union Public Service Commission conducts Civil Services Exam every year. Aspirants preparing for the exam must go through its pattern and syllabus. This article will explain the civil services IAS Exam 2023 syllabus.
Every year almost 10 lakh aspirants apply for the IAS Exam. Out of which, on average, 60% appear in the Preliminary examination.
10 times of total vacancy is called for mains written test and 3 times of total vacancy is called for interview. i.e., if the total number of vacancies is 1,000, then 10,000 aspirants are called for a main written test.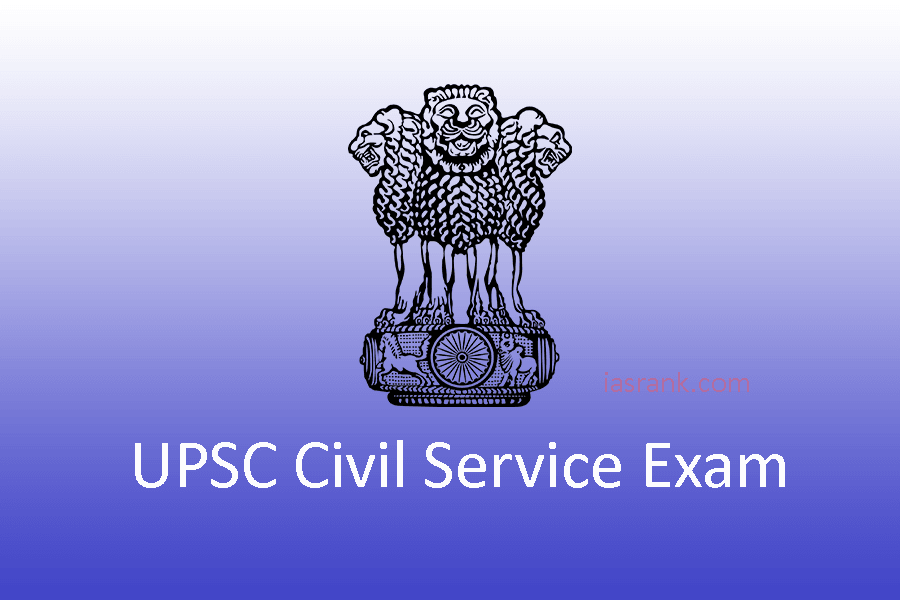 Eligibility Criteria to Apply for the Civil Service Exam:
To apply for this examination, you should be eligible in certain criteria, as we know that eligibility is an entry point in any examination.
The candidate must be a citizen of India.
The candidate should have a minimum bachelor's degree from a Central, State, or Deemed University. Degree from Correspondence Education or distance education, the open university is also accepted.
The candidate's age must be 21 years old and must not be greater than 32 years old. The Open category is restricted to 32 years, the OBC category is 35 years, and the SC/ST category is 37 years old.
The number of attempts is limited; for the Open category, it is limited to 6 attempts; for the OBC category, it is limited to 9 attempts; and for SC/ST candidates, there is no limitation (Any number of attempts)
We designed an age calculator for UPSC Civil Services Exam. This will allow you to calculate age according to your category and target exam year.
Selection Process
There are three stages of the selection process –
Preliminary Test
Mains Written Exam
Interview
Every year UPSC releases its notification for CS recruitment in February. In recent years, civil services have averaged around 700-1000. But only the top 70-100 candidates are allotted Indian Administrative Service. Indian Police Service is the second most opted choice among services, third is the Indian Foreign Service, Fourth is Indian Revenue Services, and then other civil services follow.
Preliminary Test
PT is conducted in June, for which form and notification were released by the Union Public Service Commission, New Delhi in February.
PT exam has Two papers of 100 questions and 80 questions to be finished in two hours each.
These papers are named as
General Studies Paper I
General Studies Paper-II (CSAT)
These are the optional type of paper with a 1/3rd negative marking.
General Studies Paper II is a qualifying paper only with the cut-off score as 33%, the merit list is created solely based on the score of GS Paper I.
Syllabus of UPSC IAS Exam Paper I (PT) – (200 marks)
Paper I is having Social Studies, Indian Economy, General Science, Current Affairs, Environment, etc. The duration of the exam remains two hours, generally scheduled in the first half of the day (9 am – 11 am). The following is the syllabus provided by UPSC for this paper.
Current events of National and International importance.
History of India and Indian National Movement.
Indian and World Geography – Physical, Social, Economic Geography of India and the World.
Indian Polity and Governance – Constitution, Political System, Panchayati Raj, Public Policy, Rights Issues, etc.
Economic and Social Development – Sustainable Development, Poverty, Inclusion, Demographics, Social Sector initiatives, etc.
General issues on Environmental Ecology, Bio-diversity and Climate Change – that do not require subject specialisation
General Science.
Syllabus for Paper II – (200 marks)
Paper II has Comprehension and Aptitude. Its duration is also of two hours, scheduled in second half of the day. Syllabus provided by UPSC:-
Comprehension
Interpersonal skills, including communication skills;
Logical reasoning and analytical ability
Decision-making and problem-solving.
General mental ability
Basic numeracy (numbers and their relations, orders of magnitude, etc.) (Class X level), Data interpretation (charts, graphs, tables, data sufficiency etc. – Class X level)
Cut off marks for Selection in Civil Services Preliminary Exam Exam
Paper I – Generally, cut-off marks for selection in PT remain between 50-55 per cent. However, we suggest you aim at scoring 65 per cent to play safe.
Paper-II – It is a qualifying paper candidate need to score a minimum of 33% marks in this paper to qualify.
To read the previous year's Preliminary Exam General Studies Paper
UPSC Civil Services Mains Exam Syllabus.
After qualifying the Preliminary Examination, candidates are allowed to appear in the mains exam, which consists of two parts –
The written exam of nine papers
Personality test (also known as interview)
It consists of nine papers and is followed by a personality test (Total marks is 1750)
| | | |
| --- | --- | --- |
| PAPER | SUBJECTS | MARKS |
| Paper A | One of the Indian languages should be selected | 300 |
| Paper B | English | 300 |
| Paper I | Essay writing | 250 |
| Paper-II | Indian Heritage and Culture, History and Geography of the World | 250 |
| Paper III | Governance, Constitution, Polity, Social Justice and International relations | 250 |
| Paper IV | Technology, Economic Development, Bio-diversity, Environment | 250 |
| Paper V | Ethics, Integrity and Aptitude | 250 |
| Paper VI, VII | One subject is selected from the prescribed optional subjects | 500 (250 x 2) |
Some of the Indian languages that will be useful while selecting are Hindi, Gujarati, Punjabi, Marathi, Telugu, Urdu, etc.
The candidate is allowed to take up literature as an optional subject "without the conditionality of having to do his/her graduation in that language's literature.
The optional subjects are Geography, Agriculture, Chemistry, Economics, Law, Psychology etc.
Click here for UPSC Mains Syllabus
Sub Total (Written test) 1750 Marks
Marks in English and Language will not be counted, so the total marks for the Written exam will be 1750 Marks Only.
Interview/Personality Test – 275 marks
Candidates can give a preference of the language in which they may like to be interviewed. UPSC will make arrangements for the translators.
Grand Total 2025 Marks
A candidate can use any language from the Eighth Schedule of the Constitution or English as the medium of writing the examination.
How to start IAS preparation?
On this, you will find common in all aspirants about IAS preparation that they start with reading NCERT books. Any beginner can start his UPSC preparation by reading NCERT books. Soon after this, aspirants need to go through one textbook of each subject and keep revising as well as practising for answer writing. A newspaper, preferably The Hindu, should be read by IAS Aspirants.
Civil Services Examination Time Table 2023
| | |
| --- | --- |
| Events | Dates |
| UPSC CSE Notification 2023 | 01 February 2023 |
| Online Application Start | 01 February 2023 |
| Last Date of Online Application | 21 February 2023 |
| Admit Card for Prelims Release Date | 08 May 2023 |
| UPSC Prelims Exam Date 2023 | 28 May 2023 |
| Prelim Result Date | To be announced |
| UPSC Mains Exam Date 2023 | 15 September 2023 onwards |
| IAS Mains Result Date | To be announced |
| UPSC Exam Date for Interview | To be announced |
| Final Result Date | To be announced |
| Merit List | To be announced |
Do not wait for another day to start preparation. Start it right now. All the best.
Do not put off till tomorrow what you can do today.