Vision IAS releases current affairs of August 2021 pdf download. Candidates can download this month's magazine pdf directly through the link provided in this article.
Vision IAS Current Affairs Magazine of August 2021 pdf download.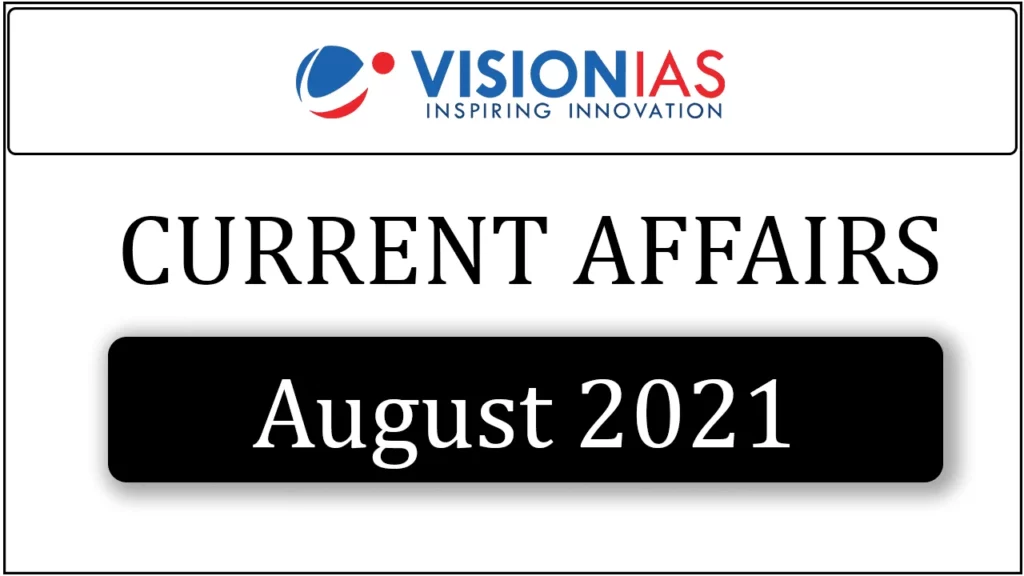 This magazine is a handy magazine for Union Public Service Commission Civil Services Prelims and Mains Examination 2021. This magazine covers all important contemporary issues of the month.
Aspirants preparing for the Civil Services Examination must read at least one current affairs magazine. And Please stick to one magazine only, don't read every magazine released monthly.
This month Vision IAS Current Affairs magazine cover topics like Declining Productivity of Parliament, Taliban control over Afghanistan, Seven Years of Pradhan Mantri Jan Dhan Yojana, Private Sector Participation in Railways, Kigali Amendment to Montreal Protocol, Leaded Petrol: Phased Out Globally, Refuge: A Right or a Favor?, The Constitution (One Hundred and Twenty-Seventh Amendment) Bill, 2021, Electoral Bonds Worth ₹3,429.56 crore Redeemed by Parties in 2019-20: Association for Democratic Reforms (ADR), RBI Issued Framework for Payment Service Operators (PSOs), etc.
File Size: 20MB
File Format: pdf
Official Vision IAS link