Read Daily Current Affairs of 7th February 2020 for UPSC Civil Services (IAS) Prelims and Mains Exam 2020.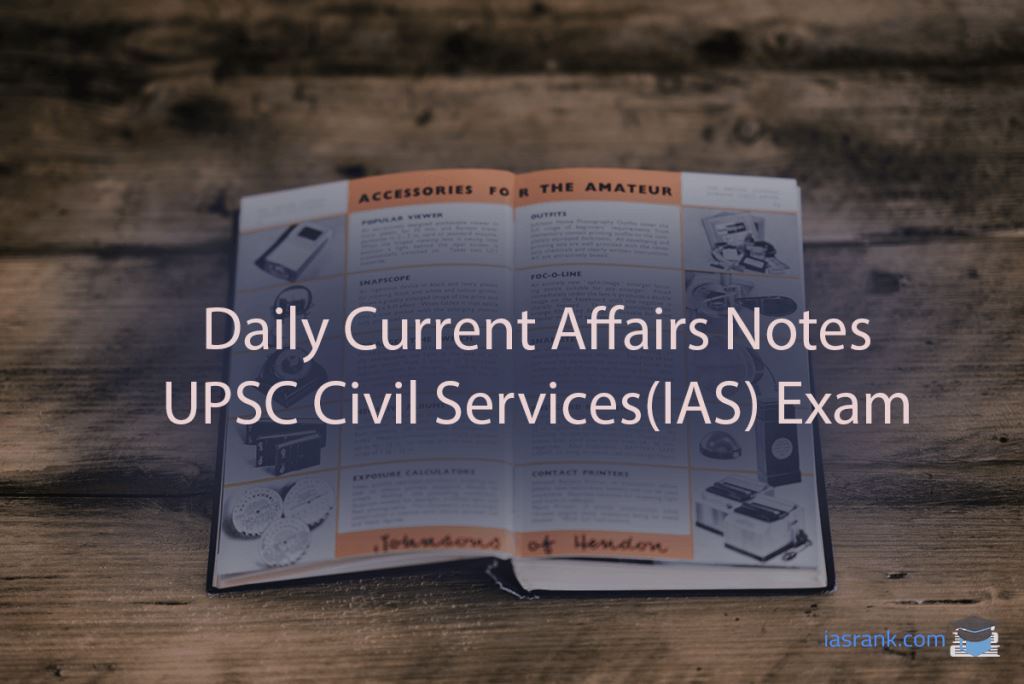 Read Current Affairs Notes of 7th February 2020 for UPSC Civil Services Prelims and Mains Examination 2020. Highlighting all National and International contemporary issues important from the exam point of view.
GS-3, Prelims
Topic: Economic and Social Development-Sustainable Development, Poverty, Inclusion, Demographics, Social Sector Initiatives, etc.
Rates to fall despite RBI's status quo
In the second straight policy review meeting of Monetary Policy Committee (MPC), the RBI has kept the interest rates unchanged in the wake of a rise in inflation.
RBI said that although the rates are not being changed but there is a scope of for rate reduction.
The central bank has many instruments that can be deployed to address the challenges that the economy faces in terms of sluggishness in growth momentum.
It took two measures to ease the lending rates:

Opened a window to extend Rs 1 lakh crore to the commercial banks at the repo rate (5.15%).

Banks have been exempted from maintaining cash reserve ratioà i.e. 4% of net demand and time liabilitiesàfor home, auto and MSME loans that are extended from January 31 to July 31.
GS-2, GS-3, Prelims
Topic: Bilateral, regional and global groupings and agreements involving India and/or affecting India's interests.
India, African countries resolve to fight terror
At the first India-Africa Defence Ministers conclave at the ongoing Defexpo, the countries have pledged to deepen cooperation to combat terrorism and preserve maritime securityàby sharing information and intelligence.
India will also be providing a range of military hardware to Africa.
The meeting also called for strengthening the UN Counter-Terrorism mechanisms and ensure strict compliance with UN Security Council sanctions on terrorism.
GS-2, Prelims
Topic: Bilateral, regional and global groupings and agreements involving India and/or affecting India's interests.
India, U.K. to sign pact on jet engine
India and the U.K. are exploring options for collaborating on joint defence projects.
They are close to signing a government-to-government agreement on development of jet engine technology, as told by U.K. Minister for Defence Procurement.
GS-2, Prelims
Topic: Indian Polity and Governance-Constitution, Political System, Panchayati Raj, Public Policy, Rights Issues, etc.
Govt. hacking at the root of social justice
Several MP's in the Lok Sabha have accused the Central government for not being able to maintain social justice. The arguments placed by them are as follows:

India was seeing an unemployment rate which was at a 45-year high.

Unemployment in rural sector is much higher than in urban sector.

Tamil Nadu requested increase in minimum wages of MGNREGS workers to atleast Rs 350àbut Centre continued to provide less funds.

No parameter of state is doing well, all pillars of economyàsavings, consumption and employment, are down.

Several flagship schemes have failed and now government is trying to increase Privatisation through Budget 2020.

To these accusations the government replied:

Budget is a step in right direction and India has the potential to be a $5 trillion economy.

Government is establishing long-term pillars.
GS-2, Prelims
Topic: Parliament and State legislatures—structure, functioning, conduct of business, powers & privileges and issues arising out of these.
SC directive irks Rajya Sabha
SC has argued twice that the Speaker should be replaced with an independent tribunal for deciding on matters relating disqualification of members from the house.
The members speaking against the SC directive argued that:

We need to have institutional respects for all institutes of the countryàpresiding officers of legislators are equally important.

Constitution is clear on scheme of things and division of power.

Latest ruling regarding the matter came on January 21, which is described as follows:
SC has asked the Parliament to strip the exclusive power of Legislative Assembly speakers to decide whether a legislator should be disqualified under the anti-defection law.
Instead an independent tribunal should be appointed to decide the fate of the MP or an MLA.
The disqualification power is granted to the Speakers under the Tenth Schedule.
This is the second time that the Supreme court has highlighted the issue of taking away the disqualification powers from the Speakers.
GS-3, Prelims
Topic: Bilateral, regional and global groupings and agreements involving India and/or affecting India's interests.
India to study air corridors with Central Asian countries
India at the "India Central Asia Business Council" inaugural said that, apart from developing trade via the Chabahar port in Iran, it is exploring to set up "air corridors" with five Central Asian nations, which are:
The air corridors will be similar to what India established with Afghanistan in 2018.
They will include:

Special clearing and customs facilitiesàto expedite the movement of goods (esp. fresh fruit, other agricultural produce)

Flying distance from Delhi to most Central Asian countries is two hours, while when the cargos are sent overland, they can take upto two months to reach these destinations.
Availability of air corridors will eliminate the time taken to a great extentàboost in trade.