Vision IAS Mains 365 magazine is the most recommended current affairs magazine for UPSC Civil Services Examination. Candidates can download these magazines pdf through their official website, or a direct link to Polity Mains 365 has been provided below.
Vision IAS Mains 365 Polity 2021 pdf download
This magazine covers Indian Polity current affairs topics crucial for UPSC Civil Services Mains Exam 2021. In General Studies Paper 2, UPSC asks Polity-related questions.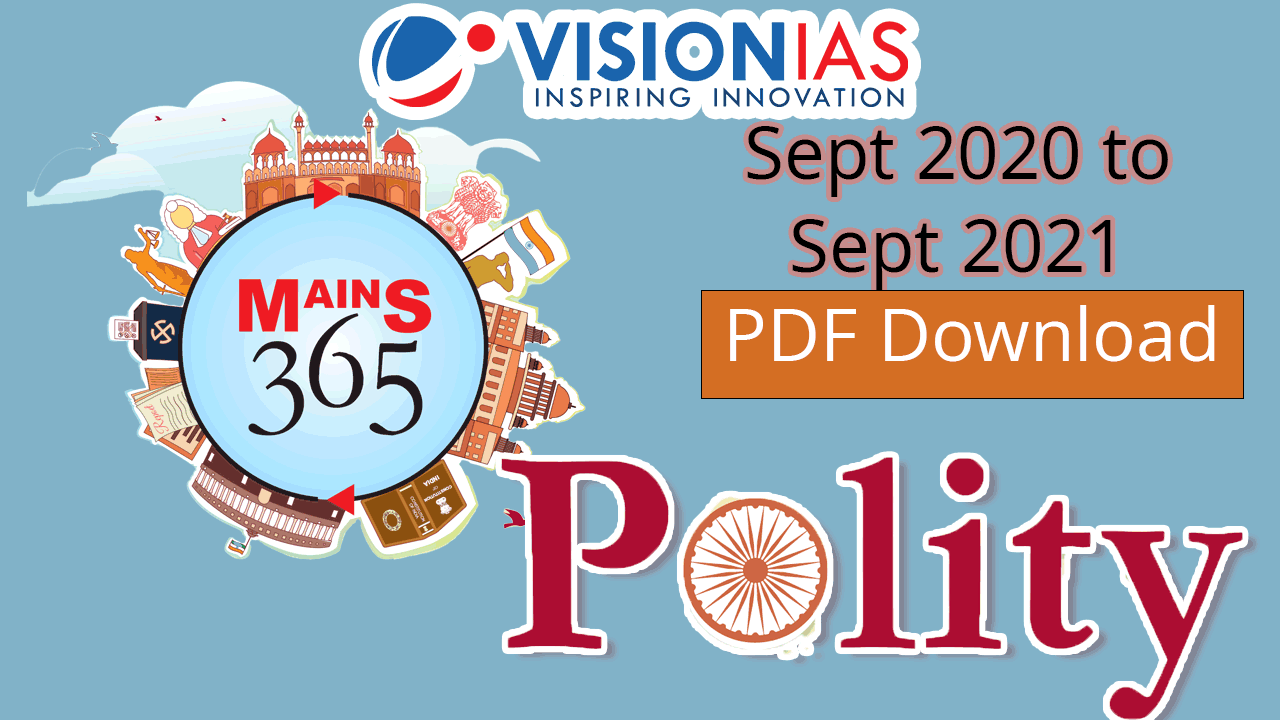 In this magazine, we will study important Indian Polity topics of the year from September 2021 to September 2022, like
Indian Constitution, Provision, Basic Structure,
Federal structure,
Parliament and State Legislature,
Government Policy and Intervention,
Separation of power between various organs,
Election in India,
Governance,
Transparency and accountability, etc.
Polity and Economy are essential subjects for the UPSC Civil Services Exam, as candidates have to write their answers keeping political and economic perspectives in mind. The Vision IAS mains 365 Polity magazine provides you with sufficient data that can provide additional value in the mains answer writing.