Read Daily Current Affairs of 11th February 2020 for UPSC Civil Services (IAS) Prelims and Mains Exam 2020.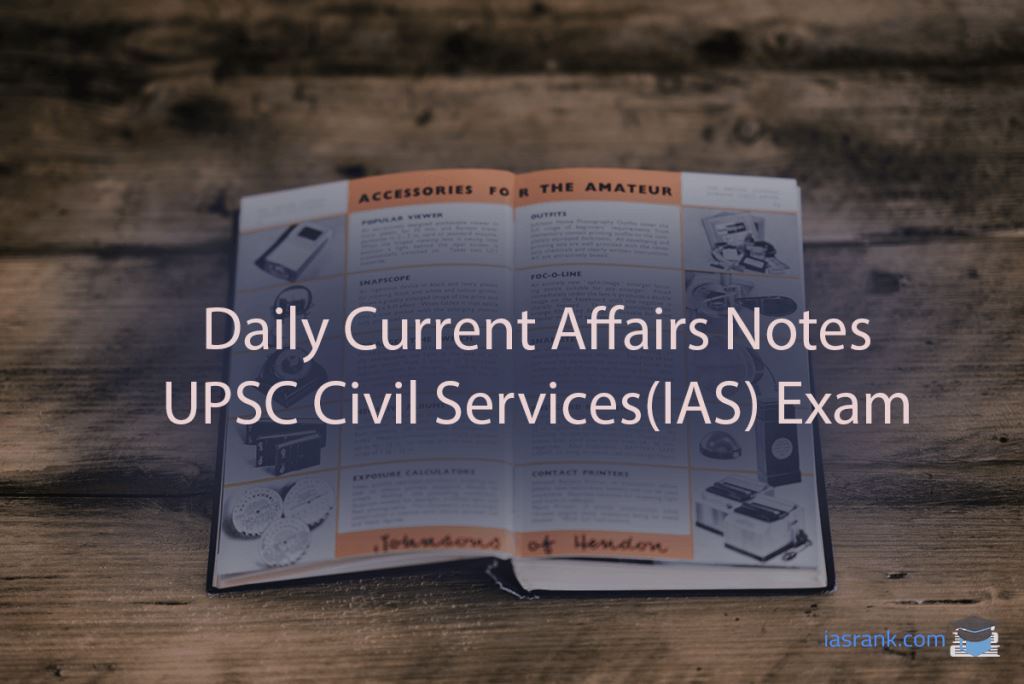 Read Current Affairs Notes of 11th February 2020 for UPSC Civil Services Prelims and Mains Examination 2020. Highlighting all National and International contemporary issues important from the exam point of view.
GS-2, Prelims
Topic: Indian Constitution—historical underpinnings, evolution, features, amendments, significant provisions and basic structure.
Review court can refer questions to larger Bench
A nine-judge bench headed by Chief Justice of India (CJI) S.A. Bobde upheld the decision of the five-judge bench, reviewing the Sabarimala case, to refer questions to a larger Bench on the ambit and scope of religious freedom practiced by multiple faiths across the country.
Senior and renowned jurist Fali Nariman had, on February 3rd, raised objection to the reference of Sabarimala review case by a 5-Judge Bench to a larger Bench.
He said that there are at least six judgements of SC that say while deciding a review, SC cannot refer issues to a larger Bench.
Mr. Nariman added that when hearing a review of one judgement, larger questions cannot be referred to a larger bench as it will be outside the jurisdiction.
Upon this CJI Sharad A. Bobde said à objections raised by Mr. Nariman has a formidable point. The nine-judge Bench will not "abort the hearing" à will hear the objections raised that whether the SC could have referred to a larger Bench new issues on essential religious practices while deciding the Sabarimala review.
A senior advocate, K. Parasaran countered Mr. Nariman's argument, saying that Sabarimala case had its genesis in Public Interest Litigation (PIL) petitions and it was not affecting a specific personàin cases emanating from PIL, there is no restraint on a constitutional court in extending the scope or questions to be examined.
The 5-Judge Bench led by then CJI Ranjan Gogoi had, on November 14, sidestepped the task of reviewing the Sabarimala Judgement, instead the Bench referred seven questions to a larger Bench relating to whether essential religious practices should be provided constitutional protection under Article 26 (freedom to manage religious affairs). The questions referred (which will be decided upon from February 17) were as follows:

What would be the interplay between freedom of religion under Articles 25 and 26 and the right to equality under Article 14?

Right to practice religion is subject to 'public order, morality and health' under Article 25(1). What do these terms actually mean?

Is constitutional morality the over-arching morality in reference to the Preamble or limited to religious beliefs or faith?

Should and, if so, how far can a court enquire into whether a religious practice is essential to a particular faith?

What is the meaning of the expression 'sections of Hindus' appearing in Article 25(2)(b) of the Constitution?

Whether "essential religious practices" deserve constitutional protection under Article 26?

What is the extent to which courts should entertain PILs questioning religious practices filed by a third person who is not a member of that faith?
GS-3, Prelims
Topic: Achievements of Indians in science & technology; indigenization of technology and developing new technology.
Four Indian pilots begin astronaut training in Russia
The four Indian pilots who were chosen as candidate-astronauts have begun their 12-month training at the Gagarin Research and Test Cosmonaut Training Centre (GCTC) in Moscow, said the Russian space business company Glavkosmos.
The training will include:

Activities specific to India's first human space mission-Gaganyaan.

The four pilots chosen are fighter pilots from the Indian Air Force and were chosen from among hundreds of applicants.
After the training, one or two out of these four will be finally named to circle the earth in the first crewed Gaganyaan, which is planned around 2022.
Prelims
Topic: Miscellaneous
U.S. nod for air defence system sale to India
U.S. has approved a potential sale of Integrated Air Defence Weapon System (IADWS) to IndiaàU.S. Congress has a 30-day window to raise any objections to the sale.
The IADWS also known as National Advanced Surface to Air Missile System (NASAMS), provides integrated air missile defence, and includes:

Targeting and guidance systems

Advanced medium-range air-to-air missile (AMRAAM)

Stinger missiles and related equipment and support.
GS-3, Prelims
Topic: Biodiversity/ Conservation, environmental pollution and degradation, environmental impact assessment.
India moves to include elephant, bustard in global conservation list
India will be proposing inclusion of the Asian Elephant and Great Indian Bustard in the list of species which require heightened conservation measures.
The list will be debated at the 13th Conference of Parties (COP) of the Convention on the Conservation of Migratory Species of Wild Animals (CMS).
Convention on the Conservation of Migratory Species of Wild Animals (CMS) is an environment treaty under the United Nations Environment Programme (UNEP).
The COP will be organised from February 17 to February 22 in Gandhinagar, Gujarat.
Total 130 parties to the conventionàIndia a member since 1983.
The Union Environment Ministry reported a total of 29,964 elephants in India (according to Project Elephant Census, 2017).
The Asian Elephant faces risks particularly in Bangladesh and Nepal, as stated by India's Union Environment Ministry.
If the names of these two species is added to the list (formally known as Appendix 1)àwill coax neighbouring countries to direct more resources and attention to protecting them.
Appendix 1 contains 173 species at present.
India is home to several migratory species of wildlife, like:
India will be leading the meeting as it has been designated as the President of the COP for the next three years.