Read Daily Current Affairs of 18th January 2020 for UPSC Civil Services (IAS) Prelims and Mains Exam 2020.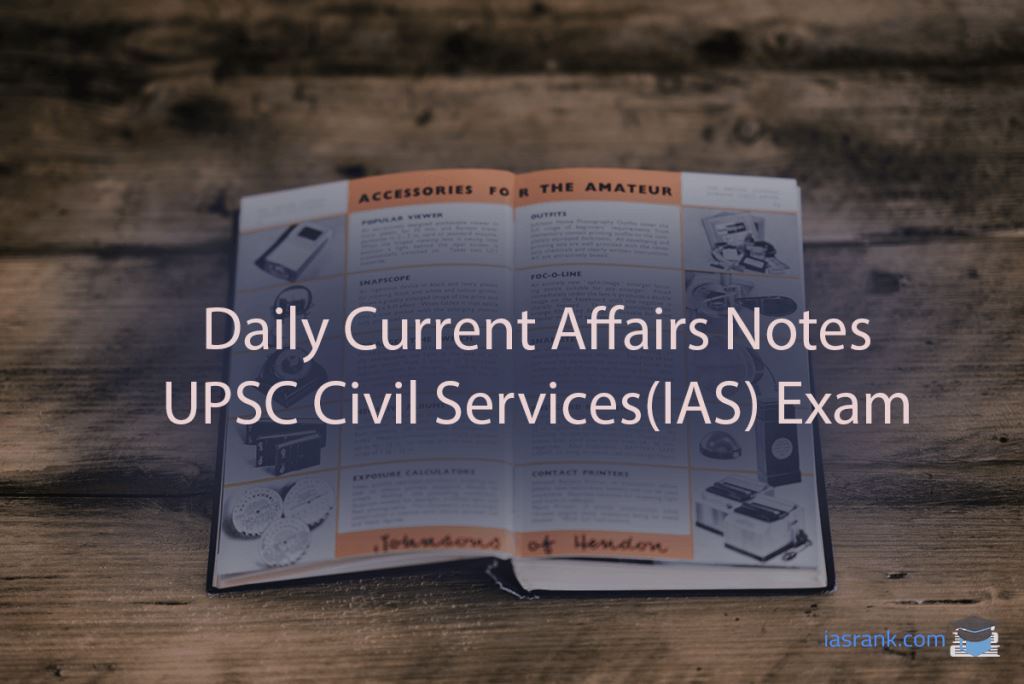 Read Current Affairs Notes of 18th January 2020 for UPSC Civil Services Prelims and Mains Examination 2020. Highlighting all National and International contemporary issues important from the exam point of view.
GS-1, Prelims
Topic: Indian culture will cover the salient aspects of Art Forms, literature and Architecture from ancient to modern times.
Noted Kathak dancer stopped from performing to qawwali
Context:
Officials of Uttar Pradesh government stopped performance with qawwali of Manjari Chaturvedi mid-way during an official cultural programme at Lucknow.
Kathak
It is one of the major eight classical dance forms of India- others include:
Bharatanatyam (Tamil Nadu)
Kathak (North, West and Central India)
Kathakali (Kerala)
Kuchipudi (Andhra Pradesh)
Oddisi (Odisha)
Manipuri (Manipur)
Mohiniyattam (Kerala)
Sattriya (Assam)
It comes under the performing arts of Indian Culture.
The roots of most of the classical dances can be traced to the 'natya-shahstra'.
Natya-shastra mentions 8 Rasas/Rasanubhuti:
Shringar: Love
Hasya: Humorous
Karuna: Sorrow
Raudra: Anger
Veer: Heroism
Bhayanak: Fear
Bibhats: Disgust
Adbhhot: Wonder
GS-3, Prelims
Topic: Achievements of Indians in science & technology; indigenization of technology and developing new technology.
GSAT-30 gives India a communication boost
Context:
GSAT-30 is the latest Indian communication satellite.
It was launched into the space from the Guiana Space Centre in Kourou on 17 January, 2020. ISRO's first mission of the year.
Weight: 3,357 kg
Replacing: INSAT-4A (launched in 2005).
Services to be provided by the new satellite are related to:

Connectivity to VSATs (that support working of banks)

Television uplinking and teleport services

Digital satellite news gathering

E-governance applications
GS-2, Prelims
Topic: Bilateral, regional and global groupings and agreements involving India and/or affecting India's interests.
2020 will be an important year for Indo-US relations
Context:
The venue and dates of the Donald Trump's visit to India have been fixed and it is said that the focus of Indo-US engagements will mainly be on the decisions taken during the 2+2 meet between both the countries in December 2019.
Main Focus Points:
Furthering co-operation on free and open Indo-Pacific.
Promote practical cooperation in infrastructure development (US has launched "Blue Dot Network" [BDN] with Japan and Australia onboard to encourage investment in infrastructure projects)
Countering terrorism
Cyber-security
Regional connectivity
GS-2, Prelims
Topic: Functions and responsibilities of the Union and the States, issues and challenges pertaining to the federal structure, devolution of powers and finances up to local levels and challenges therein.
Peaceful polling for phase-I of Rajasthan panchayat elections
Context:
First phase of panchayat elections has kick-started in Rajasthan state, covering 26,800 wards of 2,726 village panchayats.
73rd Constitutional Amendment Act
The 73rdconstitutional amendment act came into force on 24th April 1993.
Provided constitutional status to Panchayati Raj institutions.
The Panchayati Raj institutions receive funds from local body grants, funds from the centre for centrally sponsored schemes, and funds released by State governments.
The Panchayati Raj system helps in the problem-solving of rural people by themselves.
Provides reservation of seats for marginalized sections so that they also get a say in local administration.
Some articles of the Indian Constitution related to Panchayati Raj Institutions are:

Article 243 A: Gram Sabha

Article 243 B: Constitution of Panchayats

Article 243 C: Composition of Panchayats

Article 243 D: Reservation of seats

Article 243 J: Audit of accounts of Panchayats

Article 243 K: Elections to the Panchayats

Article 243 L: Application to Union Territories