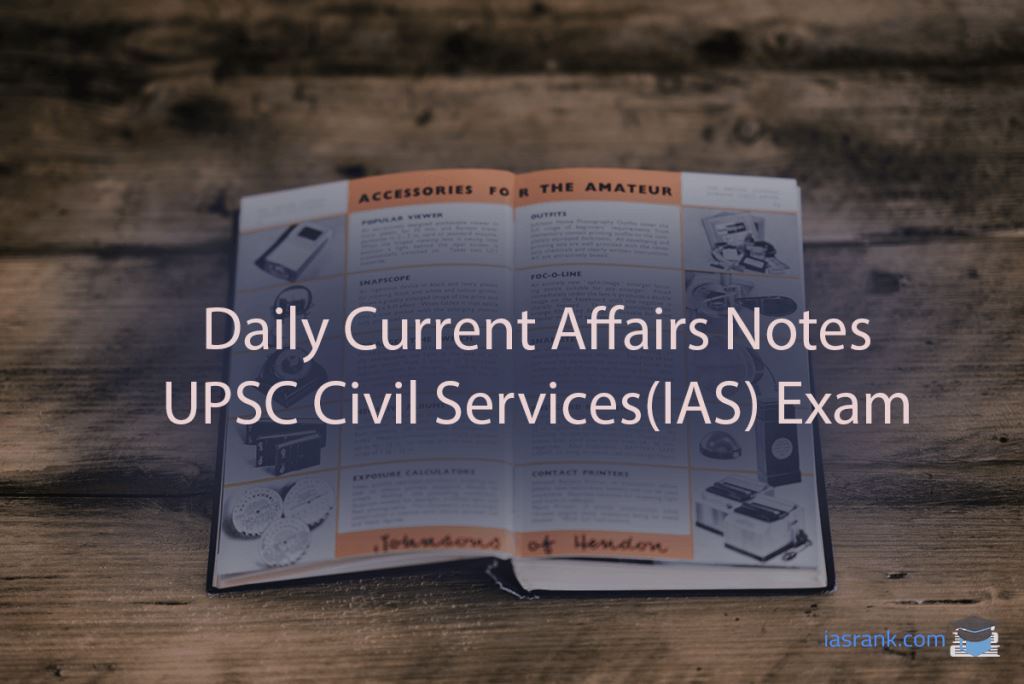 Read Current Affairs Notes of 8th January 2020 for UPSC Civil Services Prelims and Mains Examination 2020. Highlighting all National and International contemporary issues important from the exam point of view.

Prelims, General studies 2, Essay
Topic: Indian Constitution
A case for including to do in the 8th schedule
The 8th schedule consists of 22 scheduled languages of India. (Initially, there were only 14 scheduled languages.)
The argument for the Tulu language is that it is a Dravidian language that is much developed.
Spoken in- Two coastal districts of Karnataka and one district of Kerala.
Article 29 of the constitution also provides rights to a section of citizens to protect their distinct language, the script for culture.
Why in News?
A case for including Tulu in the Eighth Schedule
Tulu is a Dravidian language whose speakers are concentrated in two coastal districts of Karnataka and in Kasaragod district of Kerala. Kasaragod district is called 'Sapta bhasha Samgama Bhumi(the confluence of seven languages)', and Tulu is among the seven.
The Census reports 18,46,427 native speakers of Tulu in India.
The Tulu-speaking people are larger in number than speakers of Manipuri and Sanskrit, which have the Eighth Schedule status.
What would be the advantage of this?
At present, Tulu is not an official language in India or any other country. But now efforts are being made to recognize Tulu as 8th schedule language.
If Tullu is recognized, Books in Tullu language would be translated into other recognized languages.
Tullu can be spoken in Parliament and State Legislative.
UPSC and State PCS can be written in Tullu.
Prelims, GS 2
Topic: Parliament and State legislatures
Delhi Election: poll on Feb. 8, counting on Feb. 11
Article 324 provides Election Commission the power to conduct elections to Parliament, elections to the office of President and Vice President and also the elections to State assemblies.
Delhi assembly is a 70-membered assembly. Currently 67 members from AAP and 3 from BJP.
Prelims, GS 1, GS 3
Topic: Conservation, environmental pollution and degradation, environmental impact assessment.
Air Quality remains 'very poor', expected to improve today
National Air Quality Index (AQI) has been created for the common man's understanding with the theme of 'One Number-One Colour-One Description'
It consists of six categories:
Good- green
Satisfactory- light green
Moderately polluted- yellow
Poor- orange
Very poor- dark orange
Severe- red
The index takes into consideration eight pollutants which are:
PM10, PM25, NO2, SO2, CO, O3, NH3 (Ammonia), Pb (Lead)
SAFAR (System of Air quality weather Forecasting and Research) is an app related to air quality.
It is the first mobile app in India to provide a current and advanced forecast of air quality.
It was first launched in Delhi in 2010 during Commonwealth games by Union Ministry of Earth Sciences (MoES) and is managed by IITM, Pune, and IMD.
The supercomputer used for this app is Aditya.
Prelims, GS 1, GS-3
Topic: Environment
Tiger carcass found in Goa forest
Wildlife sanctuary-Mahadayi (Goa in the Western Ghats)
Other wildlife sanctuaries in the vicinity are:

Bhimgarh Wildlife Sanctuary, Karnataka
Ashi Dandeli Tiger Reserve, Karnataka

Wildlife protection Act, 1972:

It consists of 6 schedules.
Schedule I and II – animals listed in the schedule are given absolute protection and the highest penalties are awarded for those who cause harm to these animals.
Schedule III and IV– consists of animals that are protected but there are low penalties in case of any harm caused to them
Schedule V– consists of those animals which can be hunted.
Schedule VI- consists of endemic plants that are prohibited from cultivation and planting.
National Board for Wildlife was constituted under the act.
National Tiger Conservation Authority was also set up under this act
Prelims: Current events of National and International importance, GS-3
Topic: Achievements of Indians in science & technology
New satellites will help Gaganyaan crew
Gaganyaan mission is India's first manned mission to space which is to be sent in
It will comprise of three Indian astronauts who will be carried to space by GSLV MK3.
Indian Data Relay Satellite System (IDRSS) is a set of satellites that will track, send and receive information from other Indian satellites.
It will help the Gaganyaan mission crew to maintain contact with mission controls throughout.
IDRSS will be important for mission Gaganyaan as it will be like a hub that can receive commands from the ground stations an in-turn relay the same to other satellites.
It can also monitor a rocket from the time it lives off from the launchpad.
Work on two IDRSS has begun. The first will be launched by 2020-end and the second will be launched in 2021.
Prelims, GS 2, GS3
Topic: Science and Technology- developments and their applications and effects in everyday life.
ICAR to set up an innovation fund to help farmers
The Indian Council of Agricultural Research (ICAR) is to set up a Farmer's Innovation Fund.
The center is to be established in New Delhi where innovations would be scientifically validated.
The intention is to link farmers and farming with science to ensure their farm activities are science-based.
Prelims, International Relation, GS3
Topic: Current events of National and International Importance
Iran, Iraq, USA
The USA has killed Iran's military commander Qasem Soleimani in air strikes conducted by them.
In opposition to this act by the USA on Iran, the Iraqi parliament has passed a resolution to expel US troops from the country which it had invited earlier to fight the Islamic State. Iraq does not want any foreign military power to use its land, water or air for any action against others, that too, without its permission.
USA has warned Iraq of sanctions (CAATSA) if it tries to expel the US troops from its land.