Read Daily Current Affairs of 20th February 2020 for UPSC Civil Services (IAS) Prelims and Mains Exam 2020.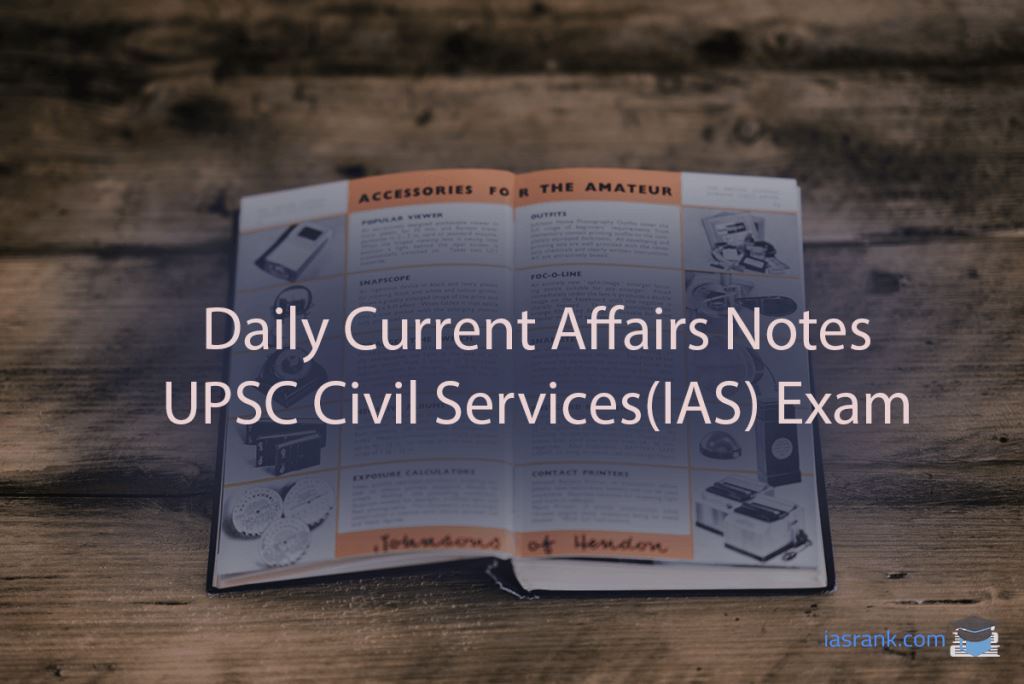 Read Current Affairs Notes of 20th February 2020 for UPSC Civil Services Prelims and Mains Examination 2020. Highlighting all National and International contemporary issues important from the exam point of view.
GS-2, Prelims
Topic: Structure, organization and functioning of the Executive and the Judiciary—Ministries and Departments of the Government; pressure groups and formal/informal associations and their role in the Polity.
Muralidhar among 3 HC judges to be transferred
The Supreme Court Collegium recommended the transfer of 3 HC judges. Among them is Justice S. Muralidhar, who is third in the order of seniority in the Delhi High Court.
He has been recommended to be transferred to the Punjab and Haryana High Court.
The Collegium is led by the Chief Justice of India Sharad A. Bobde.
This resolution of the Collegium was uploaded on the court website.
The Delhi High Court Bar Association has unanimously passed a resolution condemning the transfer of Justice Muralidhar, who has also been a part of the Bench that decriminalized homosexuality in 2009.
GS-3, Prelims
Topic: Infrastructure: Energy, Ports, Roads, Airports, Railways etc/ Conservation, environmental pollution and degradation, environmental impact assessment.
CPWD seeks environment nod to cut 194 trees
To build a new Parliament building, the Central Public Works Department (CPWD) has sought environment clearance from the Union Environment Ministry for cutting 194 trees.
The Building is estimated to take up a cost of Rs 776 crore and will take 12,700 workers, 260 days to construct.
It is part of the Centre's proposed to revamp of the Rajpath or Central Vista.
The CPWD justified the plan by saying that "a larger Parliament building for the nation is needed for better functioning of the legislature" → and this new parliament will prove to be of "social" benefit.
The application submitted by the CPWD to the Union Environment Ministry proposes planting 250 new trees in place of the 194 trees that are to be cut down.
GS-2, Prelims
Topic: Government policies and interventions for development in various sectors and issues arising out of their design and implementation.
Central govt. cuts its share in flagship crop insurance scheme
The Central government has almost halved its contribution in its own flagship crop insurance scheme, Pradhan Mantri Fasal Bima Yojana (PMFBY) and the Restructured Weather Based Crop Insurance Scheme.
Centre has slashed its share of the premium subsidy from the current 50% to just 25% in irrigated areas and 30% for unirrigated areas from the Kharif season of 2020.
Another step taken includes →  making enrolment in these two schemes voluntary for all farmers including those with existing crop loans.
Earlier when PMFBY was launched in 2016, it was made mandatory for all farmers with crop loans to enroll for insurance cover under the scheme.
The Agriculture Ministry said that 58% of farmers enrolled in the schemes are loanees and will no longer have to compulsorily take insurance cover.
Objectives of PMFBY:
It aims at providing insurance coverage and financial support to farmers in case of crop failure or crop damage of any notified crop.
To stabilize the income of farmers so that they continue farming.
It motivates farmers to adopt innovative and modern agricultural practices.
To ensure formal credit flow in the agricultural sector.
Ensure food security and crop diversification.
GS-2, Prelims
Topic: Government policies and interventions for development in various sectors and issues arising out of their design and implementation.
Swachh Bharat Mission second phase gets the nod
The Centre will begin implementing the second phase of Swachh Bharat Mission in rural areas from April.
The second phase will focus on:

Solid and liquid waste management

Abolition of open defecation

Union Cabinet approved an allocation of Rs 52,497 crore for the scheme from the budget of Department of Drinking Water and Sanitation over the next 4 years.
The remaining outlay of Rs 88,384 crore until 2024-25 will come via a convergence model, depending on funds released under the 15th Finance Commission and money allocated to the rural jobs guarantee scheme, as well as a revenue generation model being developed for solid and liquid waste management.
The scheme will be implemented by States, with a fund sharing pattern of 60:40 between the Centre and the States.
The Centre's share in northeastern and Himalayan states will be 90%.
GS-2, Prelims
Topic: Government policies and interventions for development in various sectors and issues arising out of their design and implementation.
ART Bill proposes national registry of clinics
The Union Cabinet approved the Assisted Reproductive Technology Regulation Bill, 2020 →  to monitor medical procedures used to assist people to achieve pregnancy.
The Bill establishes the National Board, the State Boards, and the National Registry to regulate and supervise Assisted Reproductive Technology (ART) clinics.
It establishes ART banks to promote ethical practices.
The Bill proposes stringent punishment for those who attempt to control the offspring's sex, sell embryos or gametes.
India has one of the highest growths in the number of ART centre and ART cycles performed every year and has become a major centre of global fertility industry  →  reproductive medical tourism has become an important activity.
As of Feb. 20, there are 517 ART clinics under the National Registry of ART clinics and banks in India, according to the Indian Council of Medical Research (ICMR).