Read Daily Current Affairs of 4th February 2020 for UPSC Civil Services (IAS) Prelims and Mains Exam 2020.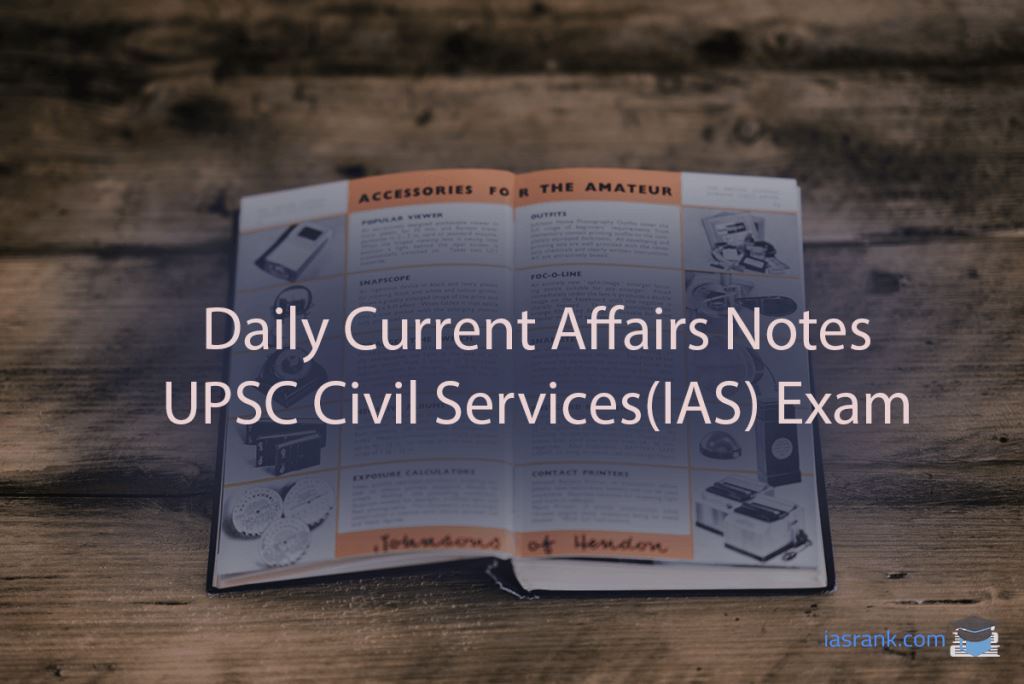 Read Current Affairs Notes of 4th February 2020 for UPSC Civil Services Prelims and Mains Examination 2020. Highlighting all National and International contemporary issues important from the exam point of view.
GS-2, Prelims
Topic: Structure, organization and functioning of the Executive and the Judiciary—Ministries and Departments of the Government; pressure groups and formal/informal associations and their role in the Polity.
SC to frame issues for 9-JudgeBench hearing religious rights
Senior and renowned jurist Fali Nariman has raised objection to the reference of Sabarimala review case by a 5-Judge Bench to a larger Bench.
He said that there are at least six judgements of SC that say while deciding a review, SC cannot refer issues to a larger Bench.
Mr. Nariman added that when hearing a review of one judgement, larger questions cannot be referred to a larger bench as it will be outside the jurisdiction.
Upon this CJI Sharad A. Bobde said à objections raised by Mr. Nariman has a formidable point. The nine-judge Bench will not "abort the hearing" à will hear the objections raised that whether the SC could have referred to a larger Bench new issues on essential religious practices while deciding the Sabarimala review.
A senior advocate, K. Parasaran countered Mr. Nariman's argument, saying that Sabarimala case had its genesis in Public Interest Litigation (PIL) petitions and it was not affecting a specific personàin cases emanating from PIL, there is no restraint on a constitutional court in extending the scope or questions to be examined.
The 5-Judge Bench led by then CJI Ranjan Gogoi had, on November 14, sidestepped the task of reviewing the Sabarimala Judgement, instead the Bench referred seven questions to a larger Bench.
The questions were relating to whether essential religious practices should be provided constitutional protection under Article 26 (freedom to manage religious affairs).
GS-2, Prelims
Topic: Issues relating to the development and management of Social Sector/Services relating to Health, Education, Human Resources.
nCoV outbreak declared a State calamity in Kerala
Third case of the novel Coronavirus (nCoV) infection has been confirmed in the State of Kerala.
With this, the State declared nCoV outbreak a State calamity.
The Kerala Health Department has taken adequate preparatory measures and had framed detailed guidelines as soon as the WHO issued a global health emergency.
The symptoms of coronavirus infection include:

Followed by breathing problems
GS-1, Prelims
Topic: Indian Heritage and Culture
1,800-seat national performance arts centre proposed at IGNCA: Minister
The Ministry of Culture has proposed the construction of a performing art auditorium having a capacity of 1,800 persons on the Indira Gandhi National Centre for the Arts (IGNCA).
The auditorium will also have supporting public facilities like cafeteria, bookshop, etc.
The proposal was made as Delhi did not have a large auditorium.
GS-2, Prelims
Topic: Structure, organization and functioning of the Executive and the Judiciary—Ministries and Departments of the Government; pressure groups and formal/informal associations and their role in the Polity.
Most missing women from Maharashtra, M.P.
In 2019, SC directed the National Crime Records Bureau (NCRB) to "analyse the data on missing persons (especially women and children), so that areas prone to persons being trafficked can be identified".
The study was done based on annual Crime in India Report compiled by the NCRB for the years 2016,2017 and 2018.
States, where the highest number of women went missing, are:
GS-2, Prelims
Topic: Development processes and the development industry —the role of NGOs, SHGs, various groups and associations, donors, charities, institutional and other stakeholders.
Mukti Caravan mobilising people against child trafficking
Rajasthan Police and Kailash Satyarthi Children's Foundation (KSCF) have joined hands to run a campaign and mobilise people against child traffickingàwill generate awareness about preventive procedures in place to combat forced labour, exploitation and sexual abuse of children.
A Mukti Caravanwas flagged off last week with this purposeàwill travel to eight districts during next 2 months which are prone to human trafficking.
It will be led by child labour survivors. The participants will reach out to villages and towns and will distribute pamphlets, hold discussions and organise activities such as skits with an appeal to take action against trafficking.
KSCF activists will also engage with the policemen to sensitize them about dealing with crimes against children as well as children in conflict with lawàwould help in making Rajasthan a child-friendly State.
According to the National Crime Records Bureau's (NCRB) latest report, Rajasthan is at sixth place in terms of victims of trafficking being found.