Read Daily Current Affairs of 8th February 2020 for UPSC Civil Services (IAS) Prelims and Mains Exam 2020.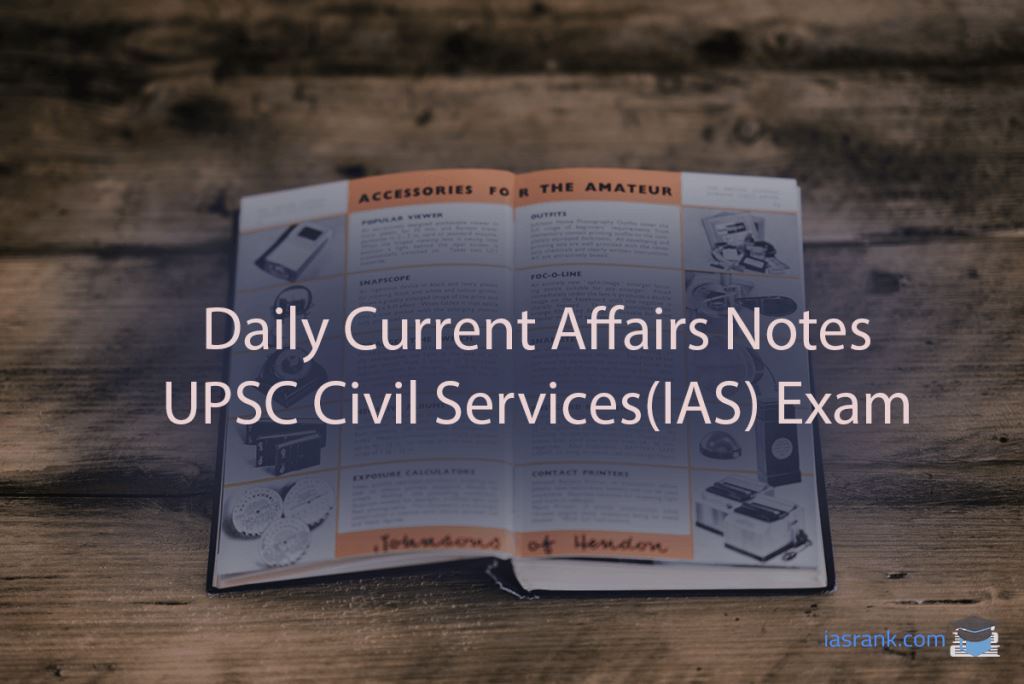 Read Current Affairs Notes of 8th February 2020 for UPSC Civil Services Prelims and Mains Examination 2020. Highlighting all National and International contemporary issues important from the exam point of view.
GS-2, Prelims
Topic: Current events of national and international importance.
Govt. set to host another visit by foreign diplomats to J&K
20 to 25 diplomats from different geographical regions, including the European Ambassadors will be visiting Srinagar and Jammu next week.
On the first visit by EU members, they were concerned over political detentions and internet restrictions in the Union Territory.
Upon their visit, they saw normalcy on roads and there was no such lockdown as they expected.
A source had said that the government is now planning to take diplomats to the Union Territory on a regular basis.
The visit will include:

Briefing by the Army officials

Meetings with civil society members and politicians (chosen by the government)

The EU diplomats demanded to meet detained former Chief Ministers Mehbooba Mufti, Farooq Abdullah and Omar Abdullahàunlikely to be fulfilled as all of them have been recently charged under the stringent Public Safety Act.
GS-3, Prelims
Topic: Conservation, environmental pollution and degradation, environmental impact assessment.
Conduct study on brick kilns, NGT tells CPCB
The National Green Tribunal (NGT) directed the CPCB to conduct a study on carrying capacity of brick kilns in the National Capital Region in order to assess its impact on the ambient air quality.
The NGT Bench has directed similar studies for other regions too.
The Bench observed that brick kilns can be permitted only after assessing the carrying capacity.
Only such number of brick kilns should be permitted in an area which do not risk the environment.
GS-2, Prelims
Topic: Functions and responsibilities of the Union and the States, issues and challenges pertaining to the federal structure, devolution of powers and finances up to local levels and challenges therein.
Farmers stage protest over stray cattle menace
Farmers in Punjab's Faridkot, having allegiance to the Bharatiya Kisan Union (Lakhowal), staged a protest over stray cattle menace by loading 250 stray cattle on tractor trolleys.
They were adamant on releasing stray cattle on Deputy Commissioner's office premises, but were stopped on the outskirts of town and pacified by local authorities.
The farmers said that even after repeated requests to the State government the stray cattle continued to cause problems.
They destroy standing crops and are even a threat to human lives in several cases.
They demanded State government to take some concrete steps and have said that similar protests will be carried out across the State by the BKU (Lakhowal).
Some measures suggested to control cattle menace include:

Judicial use of the "cow cess" which the government collects

Development of stray cattle compounds
GS-3, Prelims
Topic: Conservation, environmental pollution and degradation, environmental impact assessment.
Meghalaya to conduct special programme for granting cola mining license
SC on July 3, 2019 ordered "to facilitate systematic, safe, scientific and planned utilization of mineral resources and to streamline mineral-based development of the state".
NGT had previously banned ecologically unsafe and hazardous rat-hole coal mining in Meghalaya, but mining continued illegallyà mishap in one of those mines killed at least 17 people on December 13, 2018.
Meghalaya government will now be conducting an orientation and sensitization programme for all coal mine owners in East Jaintia Hills district to grant prospective license.
The programme on February 17 will also be granting mining lease under scientific coal mining plan according to the Mines and Minerals (Development and Regulation) Act, 1957, and the Mineral Concession Rules, 1960.
The government is taking up resumption of mining in a "scientific manner" to earn revenueàMeghalaya used to earn around Rs 600 crore from coal trade annually before the ban.
GS-2, Prelims
Topic: India and its neighbourhood- relations.
Manipur bans food imports from China
Due to outbreak of Coronavirus in China, Manipur government has banned the import of packaged food items from China, Myanmar and Southeast Asian countries which do not comply with FSSAI regulations.
Directed the designated officers in the State "to inspect, seize and to keep vigilance in the interest of public health".
Manipur shares a 398-km long international boundary with Myanmar.
GS-2, Prelims
Topic: India and its neighbourhood- relations.
Mahinda Rajapaksa to meet Modi today
Earlier the Sri Lankan President Gotabaya Rajapaksa visited New Delhi in November last year, then India's External Affairs Minister and NSA visited Colombo, now the Sri Lankan Prime Minister Mahinda Rajapaksa will be visiting New Delhi today.
The topics to be discussed include:

Maritime security cooperation

Earlier both the countries had discussed about countering "debt traps": term often used in West and India while referring to large scale Chinese loans.
In November last year, the Indian government had announced a $450 million Line of Credit to Sr Lanka.
The Tamil leaders will be keenly watching if the pending political solution to Sri Lanka's national question is discussed.