Read Daily Current Affairs of 16th January 2020 for UPSC Civil Services (IAS) Prelims and Mains Exam 2020.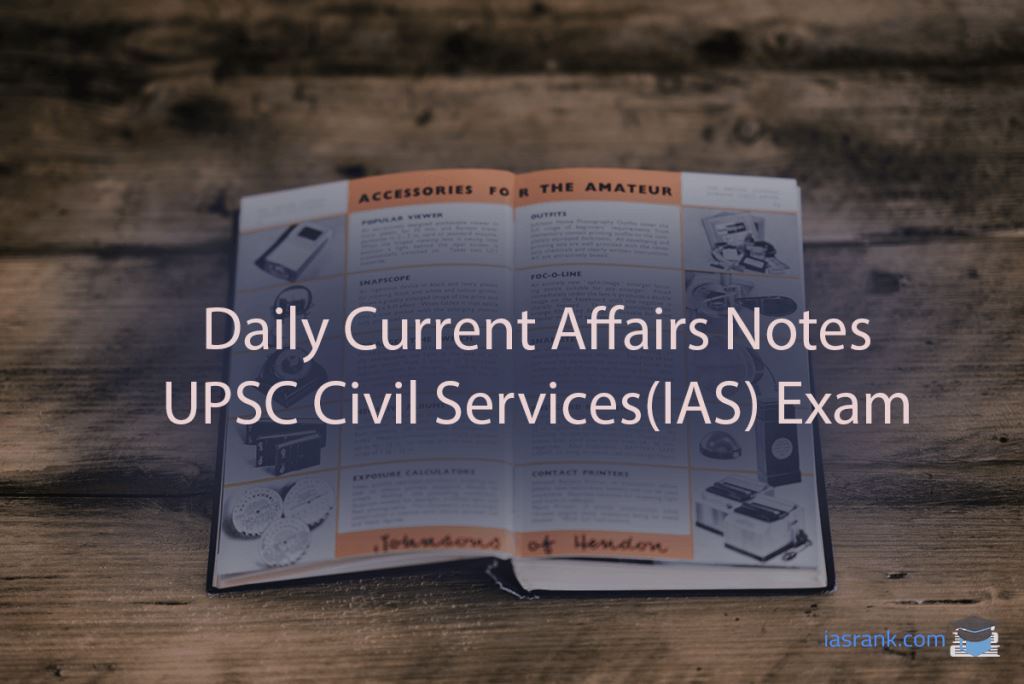 Read Current Affairs Notes of 16th January 2020 for UPSC Civil Services Prelims and Mains Examination 2020. Highlighting all National and International contemporary issues important from the exam point of view.
GS-2, Prelims
Topic: Bilateral, regional and global groupings and agreements involving India and/or affecting India's interests.
India to invite Imran Khan for Shanghai Council meet
Context:
After being not invited to India since becoming the prime minister of Pakistan, Imran Khan is now to be invited to take part in the Heads of Government council meeting, of the Shanghai Cooperation Organisation (SCO), which is to be held in India this year.
Shanghai Cooperation Council
Both India and Pakistan became full-time members of the council on 8-9 June, 2017 at the Astana summit.
It has 8 members states:
India, China, Pakistan, Russia, Kazakhstan, Kyrgyzstan, Tajikistan, Uzbekistan
It has 4 observer states:
Afghanistan, Belarus, Iran, Mongolia
It has some other dialogue partners:
Azerbaijan, Armenia, Cambodia, Nepal, Turkey, Sri Lanka
Permanent bodies under the SCO include:
Secretariat– Beijing, China
Executive Committee of the Reginal Anti-Terrorist Structure (RATS) – Tashkent, Uzbekistan
GS-3, Prelims                                                                         
Topic: Conservation, environmental pollution and degradation, environmental impact assessment.
SC nod for smog towers, anti-smog guns in Delhi
Context:
The Supreme Court agreed with the Delhi government's plan of installing a Smog tower at Connaught Place. It issued several other guidelines to tackle air pollution which are as follows:
A smog tower to be installed at Anand Vihar too as proposed by the Central Pollution Control Board (CPCB).
Complete the project within three months. It is to be funded by the Centre and would be monitored by the Ministry of Environment, Forest and Climate Change.
Anti-smog guns to be set up in Delhi and NCR at:

Road construction stretches

Large parking sites on unpaved areas

During large public gatherings

While sprinkling on dust-prone traffic corridors

SC made the anti-smog gun compulsory in Delhi and NCR at sites that require environmental clearance from central or state level or at sites that have a built-up area of more than 20,000 sq. m.
It also ordered the governments of Delhi, Uttar Pradesh, Haryana and Rajasthan to identify plastic, industrial and other toxic waste and ensure that it is incinerated and not burnt.
Court asked the Delhi government to come up with a comprehensive plan having 100% capacity to deal with garbage and waste within three months' time.
Court ordered Delhi, Uttar Pradesh, Haryana and Punjab to place a comprehensive plan for preventing stubble burning before it.
GS-3, Prelims
Topic: Science and Technology- developments and their applications and effects in everyday life.
Myeloma risk may be higher among Indians than Whites
Context:
Dr. Vincent Rajkumar, hematologist, and oncologist in Minnesota, recently participated in the Indian Myeloma Congress.
Through his studies, he has found that myeloma is two or three times more prevalent among African Americans as compared to Whites. And he thinks that Indians too have a high risk to myeloma.
He wants a population-based study to be undertaken in the country to find out the prevalence of the precursor condition to myeloma.
Myeloma is a type of bone marrow cancer.
GS-3, Prelims
Topic: Awareness in the fields of IT, Space, Computers, robotics, nano-technology, biotechnology and issues relating to intellectual property rights.
Panel to invite views on Data Protection Bill
Context:
The Joint Parliamentary Committee on Personal Data Protection Bill will issue an advertisement for inviting the public and other stakeholders to express objections and point out loopholes in the proposed bill. The details of the bill were given by the IT secretary.
Personal Data Protection Bill, 2019
The bill provides for safeguarding personal data of individuals and setting up of a Data Protection Authority for this purpose.
The Data Protection Authority will have the following functions:

It can take steps to protect the interests of individuals.

It can prevent misuse of personal data

It will ensure compliance with the bill.

The Authority will comprise a chairperson and 6 members, with at least 10 years of expertise in the field of data protection and information technology.
The bill also provides that sensitive personal data can only be transferred outside India if explicitly consented by the individual concerned.
The bill governs the processing of personal data by:

Companies incorporated in India

Foreign companies dealing with personal data of individuals in India (some kind of critical personal data as notified by the government can only be processed in India).

The data will continue to be stored in India.
Several rights of the individuals have been mentioned in the bill.
This bill amends the Information Technology Act, 2000.