Read Daily Current Affairs of 10th February 2020 for UPSC Civil Services (IAS) Prelims and Mains Exam 2020.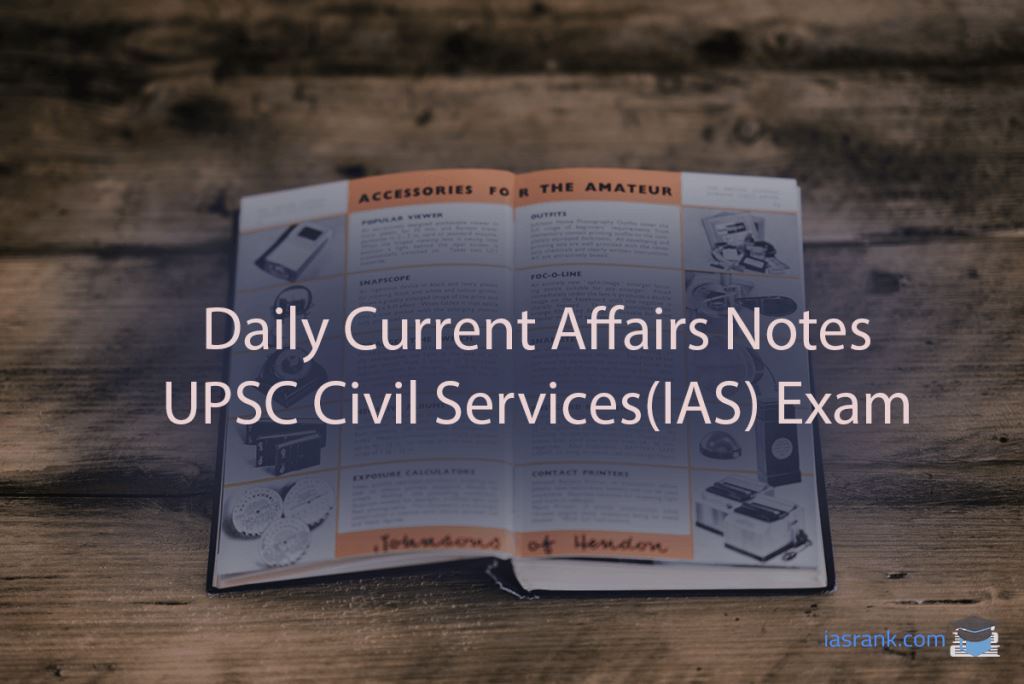 Read Current Affairs Notes of 10th February 2020 for UPSC Civil Services Prelims and Mains Examination 2020. Highlighting all National and International contemporary issues important from the exam point of view.
GS-2, Prelims
Topic: India and its neighbourhood- relations.
Modi flags Tamil concerns to Mahinda
The Sri Lankan Prime Minister Mahinda Rajapaksa on his visit to New Delhi said that they want India to allow debt repayments to be deferred for three years: to help the country deal with its huge debt burden.
This issue was on top of the agenda. Both the countries discussed plans to utilize a $400 million Line of Credit extended by India.
Mr. Modi told the media that he had raised the issue of post-LTTE war reconciliation with Sri Lanka's Tamil population.
He added that through 13th amendment to the constitution of Sri Lanka the country will carry forward the process of reconciliation and will realise the expectations of Tamil people for equality, justice, peace and respect.
However, Mr. Rajapaksa gave no firm commitment regarding the amendment.
The 13th amendment prescribes the devolution of powers to the Tamil minority north and eastern provinces, and ruled out any resolution that was not acceptable to the "majority community" of Sri Lanka.
Mr. Rajapaksa said that once the parliamentary and provincial elections are completed, they will call the Tamil representatives for discussion over the future of the issue.
GS-2, GS-3, Prelims
Topic: Bilateral, regional and global groupings and agreements involving India and/or affecting India's interests/ Food processing and related industries in India- scope' and significance, location, upstream and downstream requirements, supply chain management.
Keep Agri, dairy products out of trade deal with the U.S.
Farmer groups and lobbies are urging the Central government to ensure that agricultural products stay out of the ongoing Indo-U.S. trade negotiations.
Earlier the government has pulled out of the Regional Comprehensive Economic Partnership (RCEP) talks because of protest from farmers against the agricultural and dairy-free trade provisions of the RCEP.
Reports have been suggesting that American negotiators are trying hard to get the tariff and non-tariff barriers removed so as to get access to Indian markets for major crops like:
U.S. also wants to get a deal for opening up Indian dairy marketàhindered because U.S. cattle feed often includes non-vegetarian elements.
Farmer groups and lobbies are afraid that if market is opened for such products then domestic farmers will be disastrously impacted, they already face struggle to get remunerative prices for their produce.
Not a level playing field if the market is openedàAmerican dairy farmers receive heavy subsidies.
15 crore livestock farmers in Indiaàmany own only one or two animalsàdepend on dairy for their livelihood.
If U.S. cotton enters India it will be much cheaperàwill threaten Indian cotton farmers, who are struggling to get remunerative prices and a number of them commit suicides due to the crisis.
There are concerns regarding bio-safety tooàmost of U.S cotton, soy, corn is genetically modified (GM), Indians too grow GM cotton but the country has not allowed any GM food crop to be grown here.
GS-2, Prelims
Topic: Indian Constitution—historical underpinnings, evolution, features, amendments, significant provisions and basic structure.
Reservation in promotion in public posts is not a fundamental right: SC
SC has reiterated that reservation in promotion in public posts is not a fundamental right.
State governments are not bound to make any provisions for such reservation, Courts too can't issue a mandamus directing the State to provide reservation.
Article 16 (4) and Article 16 (4-A) of the Constitution does not confer any such fundamental right to an individual to claim reservation in promotions.
The Articles empower the State to make reservation in matters of appointment and promotion in favour of the Scheduled Castes and the Scheduled Tribes only "if in the opinion of that State they are not adequately represented in the services of the State".
Thus, the State government has discretion "to consider providing reservations, if the circumstances so warrant".
GS-2, Prelims
Topic: India and its neighbourhood- relations.
India, Bangladesh rail link to be ready by 2021
As stated by the Union Minister Jitendra Singh, the rail line to connect the northeastern region with Bangladesh will be ready by the end of 2021.
The rail line, connecting Agartala in Tripura to Gangasagar in Bangladesh, will be the first train to run from the northeastern region to Bangladesh.
The operations on the rail line will commence on the eve of the 75th anniversary of India's independence in 2022.
The cost of 5.46 km track on the Indian side is to be borne by Ministry for Development of North Eastern Region (DoNER) and cost of 10.6 km track on the Bangladesh side was being borne by the Ministry of External affairs.
GS-3, Prelims
Topic: Indian Economy and issues relating to planning, mobilization, of resources, growth, development and employment.
Four-fold jump in Li-ion batteries imports since 2016, govt. tells LS
India has increased four times its imports of lithium-ion (Li-ion) batteries and more than tripled its import cost ($383 million in 2016 to $1254.94 million in 2018) from 2016-2018.
The batteries are vital for powering a range of devices from cellphones to electric vehicles.
As stated by the Union Science Ministry to a query in Lok Sabha, number of batteries imported year-wise are mentioned below:

January 1, 2019, to November 30, 2019: 450 million

India is among the largest importers of Li-ion batteries in the worldà Indian manufacturers get them from China, Japan and South Korea.
China dominates the Li-ion battery market.
Indian Space Research Organisation (ISRO) also manufactures such batteries, but only in limited volumes and they are restricted to be used in space applications only.
A Memorandum of Agreement was signed in June 2018 by Central Electro Chemical Research Institute (CECRI) for transfer of technology for India's first lithium-ion (Li-ion) battery project.
To promote indigenous development of such batteries, Union Cabinet in 2019 approved a programme, called a National Mission on Transformative Mobility and Battery Storage, under the NITI Aayog to "drive clean, connected, shared, sustainable and holistic mobility initiatives".