Read Daily Current Affairs of 19th February 2020 for UPSC Civil Services (IAS) Prelims and Mains Exam 2020.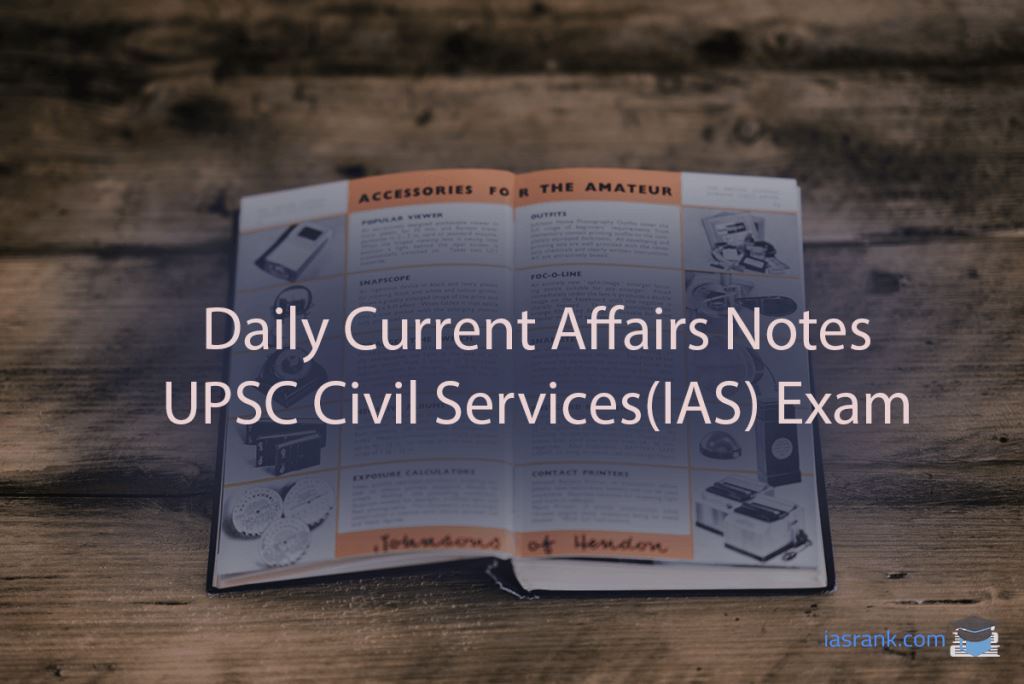 Read Current Affairs Notes of 19th February 2020 for UPSC Civil Services Prelims and Mains Examination 2020. Highlighting all National and International contemporary issues important from the exam point of view.
GS-3, Prelims
Topic: Important International institutions, agencies and fora-their structure, mandate.
Pakistan to remain in terror financing watchdog's 'Grey List'
The International Cooperation Review Group (ICRG) of the Financial Action Task Force (FATF) recommended that Pakistan be retained on the grey list– because it failed to completely implement the 27-point action plan to check terror financing.
Ahead of the important meeting of the international terror financing watchdog, Pakistan had in January urged the US to support its bid to exit from the Financial Action Task Force (FATF) grey list.
The Financial Action Task Force (FATF) is based in Paris, France.
Pakistan has been added to the Grey List for its failure at curbing funnelling of funds to terror groups LeT, JeM and others.
Pakistan had submitted a report to FATF on January 8, answering 150 questions raised by the FATF over Pakistan's policies on money laundering.
GS-3, Prelims
Topic: General issues on Environmental ecology, Bio-diversity and Climate Change – that do not require subject specialization.
SC voices concern over deforestation
The SC, while hearing a plea challenging cutting of old trees for an overbridge in an accident-prone area of a highway in West Bengal, said that deforestation is so rapid that before anyone knows everything will be lost.
In the coming 50 years, the effects of climate change might take a turn for the worse.
The CJI condemned humanity's tendency to abuse natural resources for greed and profit and said that humans lack brains to create new conservation systems and just keep on destroying the existing environment.
He said that people are not willing to explore alternatives, there may be another way of solving the accident problem on the concerned highway without cutting the trees, maybe it will be a little more expensive.
The Bench went on to describe the value of a tree in terms of oxygen it emits in its lifetime. He said when you cut an old tree imagine the amount/value of the oxygen the tree produced all these years and then compare it with the amount of money you will have to pay for that much of oxygen from somewhere else.
So, spending a little more money on finding out a different alternative wouldn't cause much harm.
GS-2, Prelims
Topic: India and its neighbourhood- relations.
China thanks India for support during health crisis
India's support to China in its fight against COVID-19 has been appreciated by China at a press conference.
Sun Weidong said at the press conference that China and India had been in close contact to deal with the threat. He added that Beijing would look after Indian nationals in China as its own.
He said that the virus is a common threat as it is borderless. To fight such threats, we need to:

Enhance mutual understanding

Jointly overcome difficulties

He stated that the virus is "preventable, controllable and curable" and China is acting in a decisive manner to deal with this health crisis.
The crisis has led to a great impact on the Chinese economy but according to Mr. Sun the setback is "local, temporary and limited".
The envoy said that both the countries have huge potential for collaboration and China is ready to explore opportunities with India for cooperation in areas of public health and science.
Prelims
Topic: Miscellaneous
Ghani named winner of Afghan election
The results of September 28, 2019 poll of Afghanistan have been released after lengthy delays following vote rigging allegations by the opposition.
Ashraf Ghani has secured the second term as President of Afghanistan.
GS-3, Prelims
Topic: Major crops-cropping patterns in various parts of the country, – different types of irrigation and irrigation systems storage, transport and marketing of agricultural produce and issues and related constraints; e-technology in the aid of farmers.
Foodgrain production set to touch a record high
According to Agriculture Ministry's second advance estimates, total foodgrain production is set to scale an all-time high in 2019-20à almost 292 million tonnes which is six million tonnes higher than the 285.21 million tonnes produced in 2018-19.
Production of various crops, including rice and pulses, was lower than targeted in the monsoon/Kharif season.
With the abundance of late monsoon rains the production of rabi/winter harvests is set to be larger-than-expected in almost all crops.
Rice and wheat will be the highest produced.
Despite the government's drive to encourage millets and nutri-cereals, the production has failed to meet targets and this year the estimates have been kept low.
Pulses output is estimated to be higher than last year, same is with oilseeds.